Family Church at St.Paul's is all about to helping families grow closer to God together.
It's a time of prayer, reflection, and discussion as a family about our lives together with God.

Click [HERE] to register.
---
While public gatherings of Holy Communion have been able to resume with lots of very careful precautions, we also want to support those for whom receiving Communion in public is not yet an option.

If you would like to receive Communion in your home, we would be very pleased to help make that happen.

Contact the parish office at 506-832-337 or email stpauls-hampton@outlook.com to find out more.
---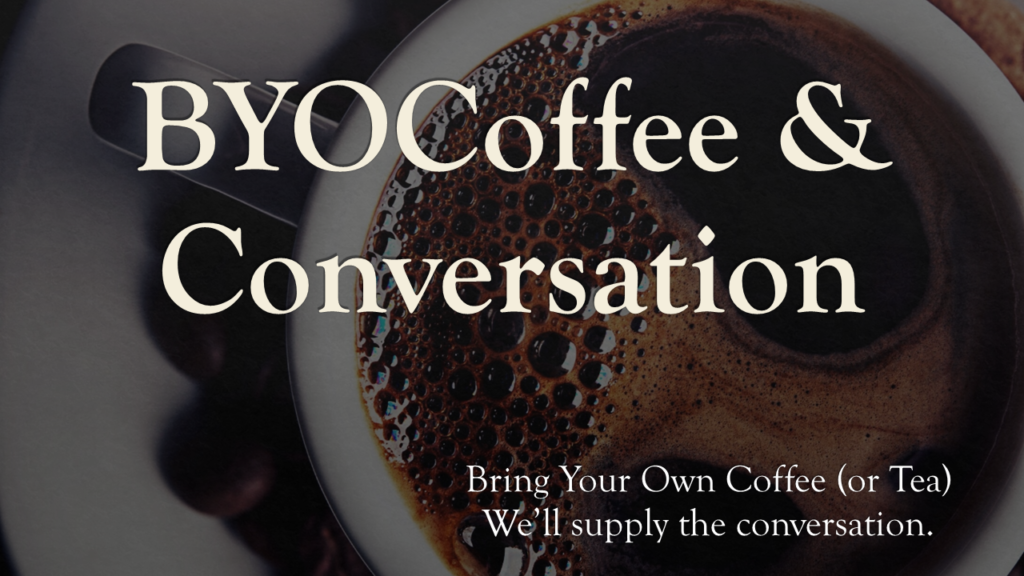 This Thursday morning at 10am, you are invited to St.Paul's Church for BYOCoffee & Conversation, a time of physically distanced conversation, reflection and prayer. You bring your own coffee (or tea) and we'll supply the conversation.
If you're not yet ready to meet with us in person, you can join us over Zoom using the information below.

If you do plan on joining us in person it would really help us out if you could register in advance so that we can make this gathering as safe and welcoming as possible. You can register on line by clicking HERE

If you want to let us know that you're coming but can't register online, just give us a call at (506) 832-3375.

Hope we get to connect with you soon.