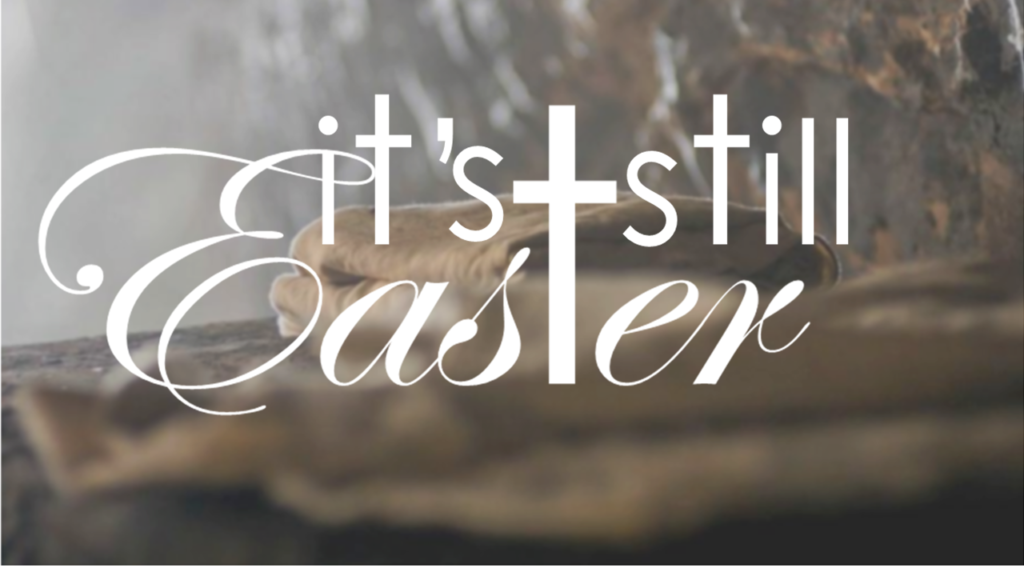 The Easter long weekend is long gone, and most of the candy may be too, but for followers of Jesus the celebration of his rising from the dead is far from over.

According to the writers of the New Testament, after that first resurrection morning Jesus appeared to his disciples repeatedly over several weeks to show them that he had truly risen from the dead and to prepare them for the mission that lay ahead and the coming of the Holy Spirit in power.

To honour those weeks that the risen Jesus spent with his followers and to focus on our own equipping for mission, here at St. Paul's we follow the tradition celebrating Easter over several weeks.

Wherever you may be on your spiritual journey we hope you'll be able to join us over the next 4 Sundays (May 5 – May 26) as we continue to explore and to celebrate the significance of Jesus' rising from the dead and the difference it continues to make in our lives to this day.
Mondays, April 29 – June 17
6:30 – 7:45pm
14 Centennial Rd, Hampton

Alpha is a series of interactive sessions exploring the basics of the Christian Faith. Each session looks at a different question and is designed to create conversation. There's no pressure, no follow-up and no charge; it's just an open, informal, and honest space to explore and discuss life's big questions together.

Childcare Program for kids
'K' – Grade 5 available
drop-off at 6:15pm

You can register online HERE

FREE for EVERYONE

Find out more at alphacanada.org/try/
"They are like trees planted along a riverbank,
with roots that reach deep into the water."
Jeremiah 17:8

June 14-15, 2019
University of New Brunswick, Fredericton NB

A Gathering for the Whole Diocese
Teaching / Worship / Prayer / Fellowship
Mark your calendars and plan to join us as we come together for prayer, teaching and equipping as we enter our Season of Intentional Discipleship and grow together in our walk with Christ and our mission as congregations.

Speakers will include:
Michael Frost, author of "Surprise the World"
Lisa Vaughn on 21st Century Church Leadership
Renee Embree on Reaching the Next Generation
Bishop David Edwards on The Future of Our Mission
Registration: 75$ (early bird) / 85$ (after June 1) / 30$ (ages 3-15)
Childcare activities provided by Camp Medley staff.
nb.anglican.ca/deep-roots
Register HERE
Not only is Camp Medley an amazing place for kids to have fun and learn about the goodness and love of God, but it has a very generous campership program to ensure that every child has the opportunity to experience the joy of Camp. Here at St. Paul's, we want to help make that happen too.

We are now accepting donations of any size to support the Camp Medley Campership Program and would greatly appreciate your generous support.
Donations by check can be made out to 'St. Paul's Anglican Church' with the note 'Camp Medley Campership Campaign' on the memo line.
We'll also be having a fundraising Yard Sale on May 25th, for which we are also now accepting donations.

Thank you for helping every child experience the JOY OF CAMP!