To join our 10am Sunday morning service live online
Would you like to worship with us in person this Sunday?
We had hoped to be able to offer worship in person this week, but with our region's return to the Orange Phase of the province's COVID-19 recovery plan we will now be preparing for worship this Sunday to take place online only.

We'll start with our online coffee time at 9:30am
Follow that with Morning Prayer at 10am
And wrap up with a special 'Family Church' online service at 11:30am
All three events can be accessed using the same link above.

While in the orange phase we will also be postponing any Home/'Bubble' Communion visits that had been scheduled. We'll be sure to follow-up with those who had requested Home Communion as soon as we return to the Yellow phase of recovery.

If you have any questions about worship at St.Paul's or about our COVID-19 Operational Plan please reach out to us.

Email –stpauls-hampton@outlook.com
Phone – (506) 832-3375

Thank you everyone for your continued patience, vigilance and perseverance in prayer.


Did you miss worship this Sunday?
Don't worry. You can still connect with us in worship using our 'Worship with St.Paul's' video stream posted below.
Click HERE to go to our YouTube channel to see all our videos. While you're there, hit the big red 'subscribe' button so that you can get all of our videos as soon as they are uploaded.
We hope that wherever you are, these gatherings for worship and prayer will help you draw close to God and grow in your relationship with him.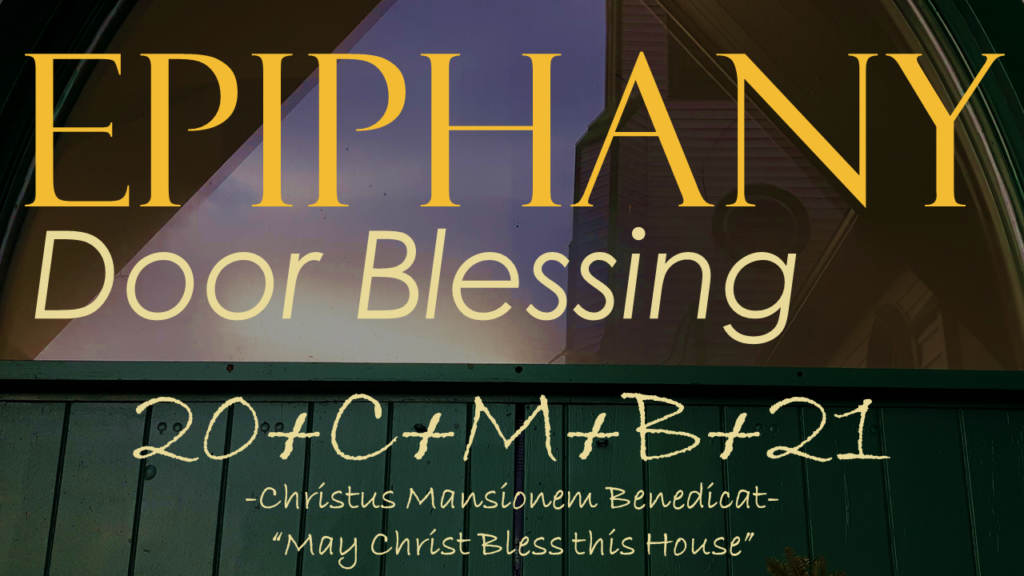 Some background on the Epiphany Door Blessing
From as early as the middle ages, Christians have made a point of asking God to bless their homes on or near the celebration of Epiphany (January 6th). Part of this tradition includes marking the door of one's house with chalk as a reminder of God's blessings.
With the beginning of a new year and the memory of the Magi's visit to the humble dwelling of the Holy Family in Bethlehem fresh in our minds, Epiphany is a very good time to ask for God's special blessing on our homes, and on all who dwell in and visit them.
The traditional way of marking your door with this blessing is to write over or near your door the first two digits of the new year (20) then a cross (+) followed by the letters 'C + M + B' each separated by a cross. These letters stand for the Latin words 'Christus Mansionem Benedicat' which means "May Christ Bless this Home". This is followed by another cross (+) and then the last two digits of the new year. This year it will look like this 20+C+M+B+21.
This is not a magic spell. These are not magical runes. This is just a simple reminder, as we go in and out of our homes, that we should seek God and the blessings of God's kingdom above all else, and that if we trust in Jesus we are already marked by the blessing of God's eternal grace and love.
You may want to offer the following prayer before marking your door with chalk.
Almighty God, you led the Magi to the humble dwelling of the Holy Family in Bethlehem to bless their home with gifts of gold, frankincense, and myrrh. We ask you to bless our home with the riches of your grace, with the righteousness of your Son Jesus, and with the presence of your Holy Spirit. May this chalk be a reminder of your blessings to us, and may our lives be marked by the peace and love of our eternal home with you in your everlasting kingdom, where you reign with Jesus your Son and with the Holy Spirit, one God now and forever. Amen.
Worship with St.Paul's wherever you are.